About the Coach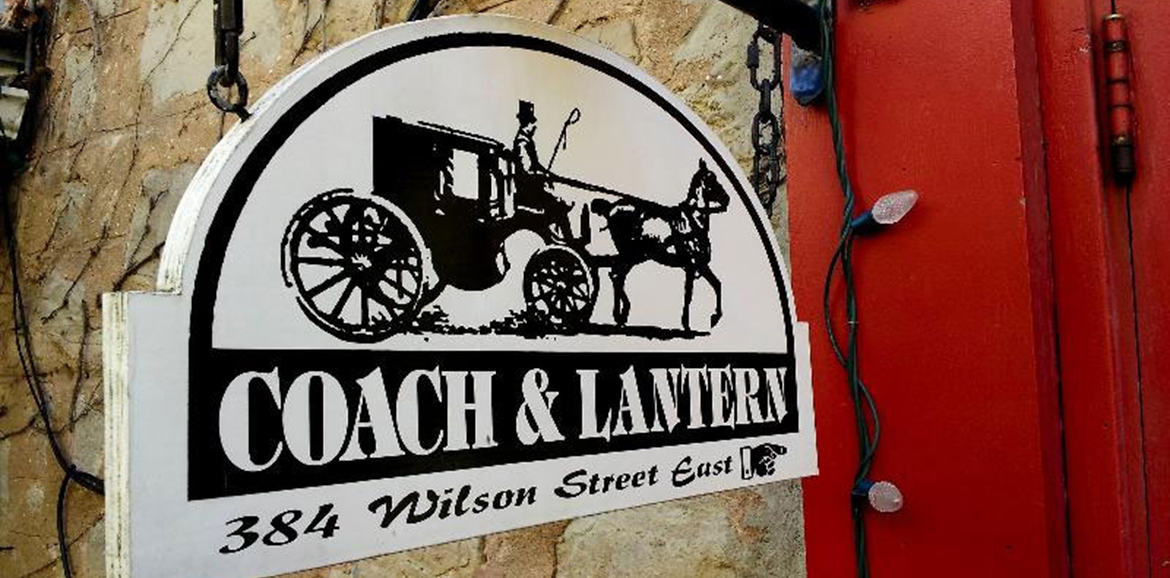 Welcome to the Coach & Lantern, home of great food, great beers, friendly staff and the best live entertainment in the Hamilton area.
This building was built in the late 1700′s. It later burned and was re-built around 1823. It is the 3rd oldest building in Ancaster! Ancaster is the 3rd oldest community in Ontario after Kingston and Niagara on the Lake. Part of it's storied past include that in 1812, traitors were sentenced here. The bloodiest sentence ever handed down to this day was here in this building.
It became the Union hotel around 1870. About 20-25 years ago, it became the Traitor's Court and has run as a pub ever since. The Old Union Hotel was built in 1832 for George Rousseaux, St John Rousseaux's son. At least, the front part of the building dates from 1832. The rear of the building dates from about 1860 and was added during rebuilding after a fire. The building next door, now connected to the Old Union Hotel, was once the stables for the hotel.
This is not the Union Hotel where the Bloody Assize was held in 1814; that was an earlier building built originally by St John Rousseaux and located on the other side of the street from the present building. The site is marked with a historical marker for the Bloody Assize.
Fact or Fiction?
There have been many ghostly encounters over the years. In fact, the old owners were afraid to stay here alone at any time. A more recent staff member has taken several digital photos of guests over the years. Several of those photos exposed strange orbs on or very near the guests. One waitress even encountered a gentleman sitting at a table with his back to her. When the waitress returned with a menu, only a few feet away, the strange man had disappeared.
Another gentleman disappeared right before the eyes of a waitress. Later that day, a customer who hadn't been to the pub in 2 years asked if the waitress had ever seen anything strange. In fact, the customer had seen that very same gentleman! Several other guests recall seeing he same gentleman. Many dishwashers have left, and one cook with a temper, was scared off by loud footsteps often coming toward him!